Welcome to the world of meteorological artifact preservation!
The International Meteorological Artifacts Preservation Program (IMAPP) is a free membership effort established in early 2015 when four collectors became aware of each other.
We discovered there was no central catalog that listed the many weather collections and collections located across the globe.  The hope is that IMAPP can provide a central link to the various collectors, whether large or small.  For those of you that hold weather artifacts please let us know so that your name can be added.  We need to build a strong program dedicated to the preservation of the artifacts that document the history of meteorology.
So, check out our IMAPP websites. They are shown at the top of this page. Use the comment page to let us know what you think. Or feel free to contact us directly.
IMAPP collectors have a number of exhibits to highlight their collections.
The following photographs give a small glimpse into several of the displays:
The National Weather Museum and Science Center in Norman, Oklahoma USA reports a busy first year. There were 1390 visitors from all over the world including China, Mexico, and New Zealand. Over 400 children were taught safety, weather phenomena, and science. Two separate artifacts were featured on the Travel Channel's Mysteries at the Museum and they hosted Travel Oklahoma.
Hug Texido's meteorological exhibition in Tarragona, Catalonia, (Spain). The exhibition ended on 23 April 2017:
Watching a radiosonde balloon launch at the Wetter Museum, Lindenberg, Germany
The Campbell Scientific exhibit in Edmonton, Alberta, Canada is currently open.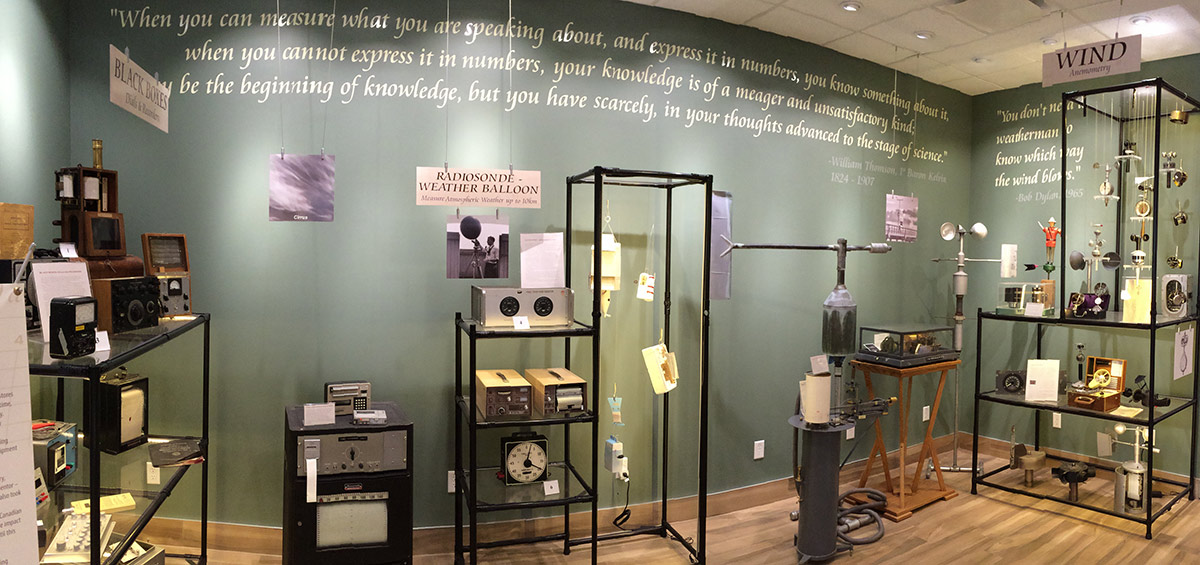 The College Heights Weather Museum shows off its collections in Bowling Green, KY USA.
Stephen R. Doty, Director
email: imappalive1@gmail.com
——————————————————————————–